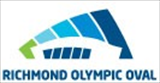 Richmond Olympic Oval Canada Quest 3x3 Qualifier
TOUR: 3x3 Canada Quest 2017
Richmond, Canada
Richmond, Canada 6111 River Road
Registration closes on:
16 Jun 2017 (in 23 days)
Court types
The Richmond Olympic Oval will be hosting a Men's and Women's Open Basketball Tournament. 16 Men's teams and 8 Women's teams will vie for the title of the Richmond Olympic Oval 3x3 Basketball Champion. Winner's of the Open categories will receive a $500.00 cash prize with the Men's team also winning a all expense paid trip to Edmonton to participate in the Canada Quest 3x3 National Championship July 8, 9 2017.
Women's Open division will play a round robin on day 1 with a single knock out on day 2.
Men's Open division will play in pools with the top 8 teams advancing on the second day into a single knock out bracket to establish the Champion, Cash Prize Winner and the Team moving Forward to the National Championship. The lower 8 teams will participate in a single knock out bracket for a Div 1 Men's Champion.